CIRCUS ORANGE IS A CIRCUS OF FIRE!
Circus Orange is a unique hybrid entertainment organization. We are both a live action performance company and a full-service supplier of pyrotechnics, special effects, stunts and rigging. We have the ability to combine these complimentary elements so intimately that the line between performance and technology blurs leaving your audience with a pure entertainment experience.

First and foremost Circus Orange is a performance company! We have built our brand on the tight integration of circus, dance, acting and aerial arts with fire, pyrotechnics and special effects.
We have four large-scale touring productions that we call spectacle performances. These theatrical shows range from 25-70 minutes in length. We also have smaller shows and show components that we offer as stand-alone products. These shows can be strung together and built up into custom works for corporate events.

Equally as important to us at Circus Orange is our special effects, rigging and stunts division. In this area we offer practical effects from pyrotechnics to fireworks, gas and flame effects as well as atmospherics and custom fabrication. We are a stunt and rigging company capable of taking your wildest show concepts from the engineering phase right through to fabrication and eventual on-site implementation. We offer everything from performer flying systems to burn stunts, zip-lines and high falls!

For all your action entertainment needs Circus Orange is your perfect all around solution. Please have a look around this site and contact our office if you have further questions or require a quote or proposal.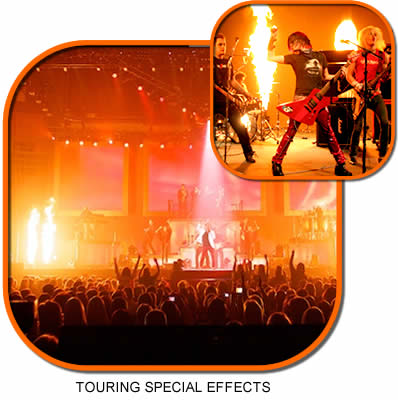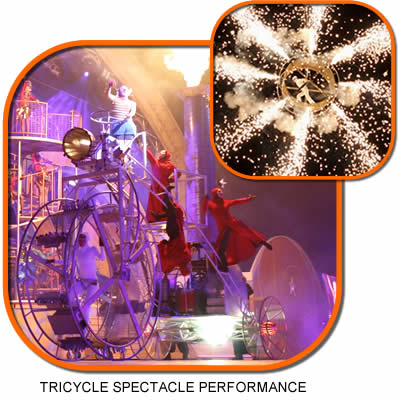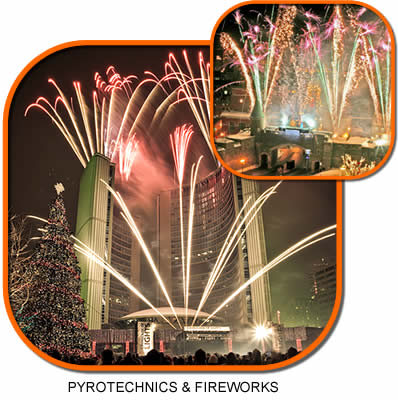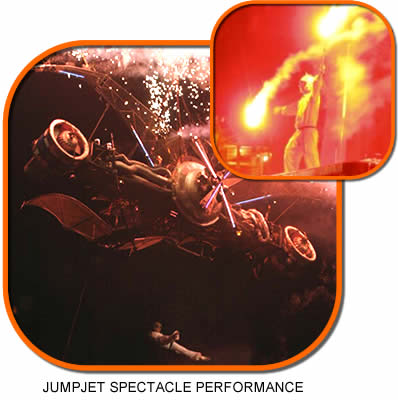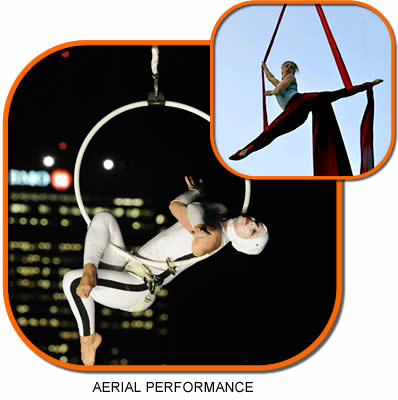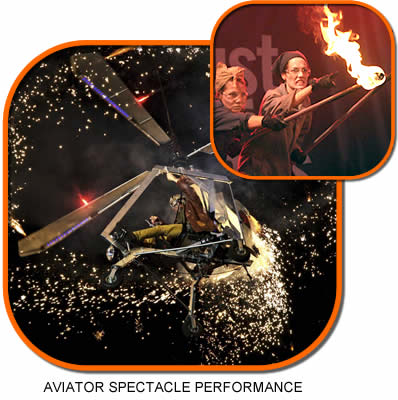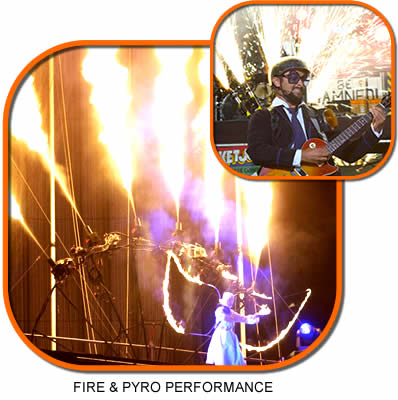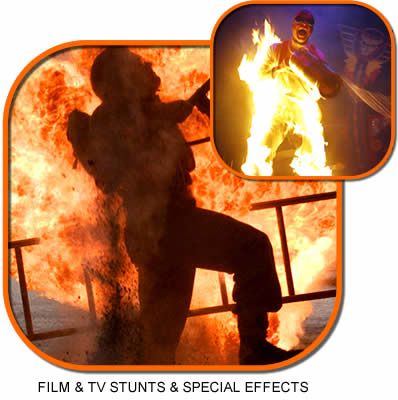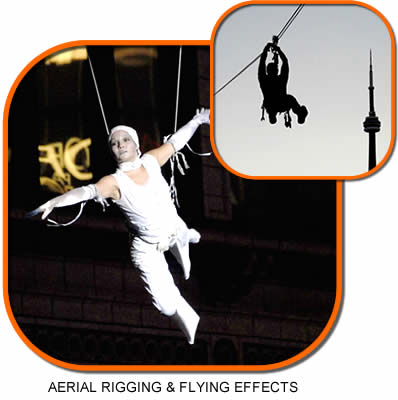 SERVICES OFFERED:
•Spectacle Performance
•Custom Corporate Entertainment
•Stunt Coordination, Creation & Support
•Pyrotechnics & Fireworks
•Atmospheric Effects
•Gas & Flame Effects
•Touring Special Effects
•Prop & Set Design & Fabrication
•Film & TV Stunts & Special Effects
•Entertainment Rigging
•Flying Effects & Fly Gags